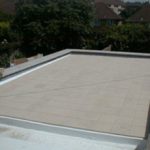 If you are considering asphalt shingles in Kirkby, you will have versatility because they can be adapted to different angles, shapes and forms to let you customise your roof. These shingles allow for a variety of designs so you can install a very unique roof that is eye-catching and innovative. The shingles are available in a wide range of colours to give your home or business curb appeal. If you choice wind resistant asphalt shingles, they are manufactured to meet the most stringent wind resistance tests in the industry. They also offer sound protection from external noises, and fire protection. Be sure to ask for the extra benefits you want before you get the shingles.
When you decide to re-roof your home or business, it is a good idea to get one made with durable material so it will last a long, long time. In Kirkby, asphalt shingles are offered by Central Asphalt. They are a reputable asphalt roofing company that offers a service and results that are second to none. Central Asphalt uses only the highest quality materials to complete their work. They have built an enviable reputation over the years, so you can be confident they will do a great job for you.
When you are ready to re-roof with asphalt shingles in Kirkby, call in the experts. Contact Central Asphalt and find out how they can help you with asphalt shingles. They provide services that are reliable and professional because they are the experts. Not only do they do re-roofing, they also build garage floors, flat roofs, water proofing and basement and cellar treatments. Central Asphalt is renowned for the high quality of their workmanship, and their knowledge of the industry. They service the North West, Wales and surrounding areas.